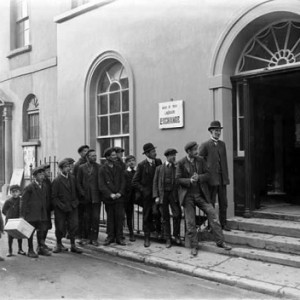 Social Protection Spending in Ireland and the EU 2014
1 Apr 2016
Key Point
Social protection spending in Ireland (excluding pensions) is the 5th highest in the EU.
Social Protection Spending
Eurostat has published figures showing social protection expenditure in 2014 for the EU28 . On average, social protection spending in the EU is 19.5 per cent of GDP1 compared with 15.3 per cent of GNP in Ireland. On this measure we rank 21 st out of 28 countries.
If we distinguish between spending on old age from other payments the position changes. Our social protection spending on old age payments is the lowest in the EU at 4.3 per cent of GNP compared with an EU average of 10.3 per cent and 15.3 per cent in Greece (which is the highest in the EU).
The relatively low position in Ireland is due to our relatively young population and because the State pension in Ireland is not income-related as it is in some other countries which do not have the same degree of supplementary private pensions as we have in Ireland. Our supplementary pensions are unfunded in the public sector and supported by substantial tax reliefs amounting to some 1.4 per cent of GNP in the private sector
.
We have the lowest proportion of the population in the EU over 65 (12.6 per cent) compared with an EU average of 18.5 per cent. In the EU the three "oldest" populations are Italy, Germany and Greece with over 65s making up respectively 21.4, 20.8 and 20.5 per cent of the population.
If we look at social protection spending excluding old age payments, we spend 11 per cent of GNP compared with an EU average of 9.2 per cent. We rank 5th on this measure behind Denmark, Finland, Slovakia and France. Our payments in respect of family allowances (child benefit) and unemployment are higher than the EU average.
_________________________
Notes:
1 We use GNP in Ireland for the reasons set out here.
About author
Related Articles


79 Merrion Square, Dublin 2, Ireland
tel: 353 (1) 676 0414 | email: info@publicpolicy.ie
Company registration number: 504956
Privacy Policy | Chairman's Blog | Events | Video | Public Policy Documents | News Property Tax Ireland | Pension Reform Ireland | Water Charges Ireland