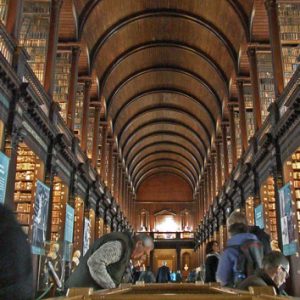 Better Educated People Enjoy Better Health
4 May 2016
Key Point
There is a clear link between educational attainment and health; better educated people enjoy better health. The differences between those with low and high level education are dramatic.
The Data
Eurostat have published information on the share of people perceiving their health as very good or good by education level in 2014.
The share of people in the EU (aged 25 to 64) with low education levels who say their health is good or very good is 61.3 per cent. For those with a high education level, the share is 85 per cent; a gap of 23.7 per cent.
The corresponding figures for Ireland are 68.3 per cent for those with low education and 91.8 per cent for those with high education; a gap of 23.5 per cent. Similar gaps are found in all EU countries ranging from 17.7 per cent in Bulgaria to 44.4 per cent in Poland.
This set of Eurostat data are based on people's perceptions of their own health. There is, not surprisingly, a very strong correlation between our objective state of health and our feelings of feeling healthy or otherwise.
Feinstein et al find
"considerable international evidence that education is strongly linked to health and to determinants of health. …. Moreover, we find that a substantial element of this effect is causal."
We have already drawn attention to the relatively high public spend on health compared to education in Ireland. This is quite striking (and arguably less than optimum) when one takes into account our relatively young population. We also spend more on health proportionately than other EU and developed countries.
In addition to the educational and economic benefits that would arise from increased investment in education, there is a strong case that improvements in health status would result with a consequent reduction in health spending and improved social wellbeing.