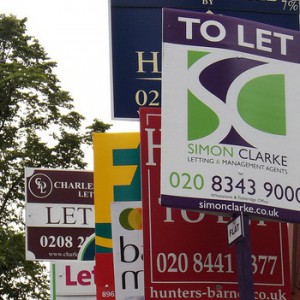 Rental Costs in Ireland : The Evidence
8 Sep 2015
Introduction
Concerns have been raised that the rising costs of rents are increasing homelessness. This note examines changes in rents since rental costs peaked in Q4 2007 and considers the appropriate policy response to deal with the issue.
Rent Index
The Quarterly Rent Index provided by the Private Residential Tenancies Board (PRTB) is compiled by the ESRI. Rents peaked in Q4 2007. Rents nationally reached a low point in Q1 2012. Table 1 highlights the rental index changes from peak rental prices in Q4 2007 and the first quarter of each year from 2008 to 2015.
Table 1 – Rent Index (Q4 2007 = 100)

(Source: PRTB)
At a national level, rents are just under 17 per cent below their peak (20 per cent below for houses and 13 per cent for apartments). In Dublin, housing rents are 8 per cent below peak levels and apartments just under 6 per cent. House rents outside Dublin are 23 per below peak levels and apartments are 20 per cent down.
Notwithstanding this, rents have increased strongly since they reached their low point. At a national level, housing rents are up 16 per cent and apartment rents are up 16 per cent from their low point. The rises in Dublin have been greater (20 per cent for houses and 30 per cent for apartments)
Rent Levels
Table 2 shows average rent levels. Housing rent levels in Dublin are twice what they are in the rest of Ireland while apartment rents are over 90 per cent higher.
Table 2 – Average Rental Costs Q1 2015

(Source: PRTB)
Rent Supplement
Rent Supplement is paid to people living in private rented accommodation who cannot provide for the cost of their accommodation from their own resources. The cost of Rent Supplement in 2013 was €373 million paid to almost 80,000 recipients.
Recipients of rent supplement are required to make a contribution towards their rent (minimum of €30 per week). The rent paid should not be above the maximum rent limit set per county or area (this provision can be waived in some circumstances. If the actual rent is higher than the local maximum, rent supplement may be refused entirely.
The maximum limits for a couple with two qualified children range from €975 per month in Dublin down to €375 in Leitrim. Given the increase in rents since these limits were last set (June 2013), some have argued that consideration should be given to adjusting them to levels more in line with market rents. However, there is a danger that given the pressures on accommodation, this could lead to a further rise in rents.
The position was reviewed by the Department of Social Protection in February, 20151 which concluded that giving greater discretion to Community Welfare Service Officers to award or increase a supplement for rental purposes, for example, when dealing with applicants who are at risk of losing their tenancy or in danger of homelessness was a better approach than allowing a general increase in maximum rent levels. While this may be the best approach in the short-term, it underlines the need to increase supply which is the only long-term solution to the problem.
Notes:
1  Maximum Rent Limit Analysis and Findings Report February 2015