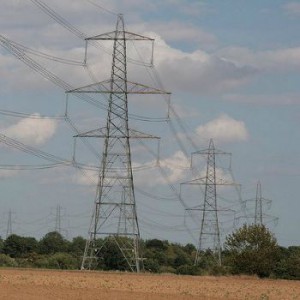 PSO Levy – An Update
19 Aug 2015
PSO levy 2015/16
The Public Service Obligation (PSO) levy is used to subsidise renewable energy generation, peat-burning power stations, and to ensure security of energy supply. In a commentary on 27 July 2015, we presented a context to the proposed PSO levy for 2015/16. On the 30 July 2015, the Commission for Energy Regulation (CER) published the final decision on the PSO levy which will operate from 1 October 2015 to 30 September 2016.
The levy is charged to all electricity customers to subsidise particular types of electricity production. Table 1 compares the revenue allocations operating currently with those which will be introduced from 1 October 2015.
Table 1 – PSO levy allocations 2014/15 and 2015/16

(Source: CER)
The total PSO levy is currently €335.4 million and this will reduce by 3 per cent for the coming year to €325.3 million. The allocation for renewables has increased significantly for 2015/16 to €180.9 million; almost double that operating currently. The CER attributes the upward pressure on renewables with an additional 206 MW of REFIT plants to be supported in the forthcoming PSO period and lower wholesale electricity prices. The reduction in security of supply is linked to the termination of contracts with power stations under this allocation in early 2016.
Domestic electricity customers currently pay €64.37 per year for the PSO Levy. It was estimated in June 2015 that the annual amount charged to domestic customers be reduced to €56.52 from 1 October 2015 – a reduction of 12%. However, based on market forecasts the CER has revised this figure to be €60.09 per annum. This amounts to a 6.6% reduction on the current domestic levy.
2010 to 2015/16
There are three categories of customer; the domestic customer, the small commercial customer (<30kVA), and the medium and large customer (≥30kVA). While domestic customers will see their PSO contribution reduce by 6.6% in the coming year, small commercial customers will have a 3.2% reduction, and medium/large customers will see a reduction of 3.1%. Figure 1 shows the annual levy by customer type over the period 2010 to 2015/16.
Figure 1 – PSO Levy by Customer Type 2010 to 2015

(Source: CER)
Prices increased annually for all categories between 2012 and 2014 owing to market requirements. The percentage increase in the PSO levy up to 2015/16, taking 2010 as the base year, is significant. The levy has increased by the following; domestic customer levy up 83%, small commercial up 117%, and medium/large commercial up 140%. Although the levy has reduced marginally for 2015/16, it remains a noteworthy component of consumer expenditure on electricity per annum.