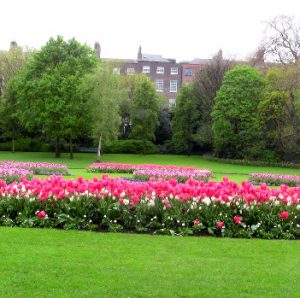 Local Authority Accounts 2016
26 Jul 2017
Key Point
Local Authorities spent €4.3 billion in 2016. Of the 31 Councils, only two were over budget.
Introduction
Each Local Authority is required to prepare an Annual Financial Statement (AFS) detailing its income and expenditure in the previous financial year. The AFSs of the 31 Local Authorities for the 2016 financial year show the scale of revenue and expenditure within the local government sector.
Income and Expenditure 2016 – by Local Authority
In 2016, Local Authorities collected €4,354m in income. They spent €4,337m; equating to a net under-spend of €16.9m or 0.4 per cent. Dublin City (€2.5m) and Galway County Council (€89K) had marginal over-spends of 0.3 per cent and 0.1 per cent respectively.
Table 1 shows income and expenditure across all 31 Local Authorities in 20161 .
______________________
Notes:
1 Income and expenditure figures include transfers from reserves.
About author

79 Merrion Square, Dublin 2, Ireland
tel: 353 (1) 676 0414 | email: info@publicpolicy.ie
Company registration number: 504956
Privacy Policy | Chairman's Blog | Events | Video | Public Policy Documents | News Property Tax Ireland | Pension Reform Ireland | Water Charges Ireland