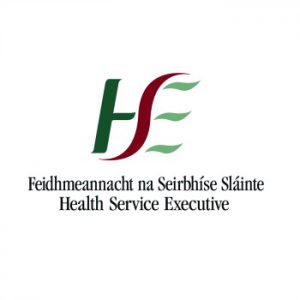 HSE Agency Costs Are 50% Over Budget In 2016
5 Oct 2016
Key Point
Agency costs in the first 7 months of 2016 (Jan – July) have increased by €4.6m (+2.4%) on the same period in 2015. Agency expenditure is likely to exceed its budget allocation by €100m (50%) in 2016.
Context
The HSE is the largest employer in the State, with over 100,000 whole-time equivalent (WTE) employees1 . In early 2009, the Government introduced a moratorium on employment in the public service. This led to an increase in the use of agency nurses and doctors to fill posts, as these would not be counted as part of the Employment Control Framework (ECF).
In 2015, the management of the HSE's workforce moved away from adherence to an ECF toward operating within an allocated pay framework. Throughout 2015, the HSE began the process of offering agency staff permanent jobs within the health service. The aim was to reduce agency expenditure and consolidate the number of staff within the health service. An increase in basic pay in 2015 was expected to be funded by a reduction in both overtime and agency pay.
In 2015, agency costs accounted for 6.7% of total pay expenditure (HSE andSection 38 agencies). This was slightly down on the figure from 2014 of 7.0%, but still higher than that found in 2013 of 5.3%.
Figure 1 illustrates the increase in agency staff costs in recent years.
Figure 1
(Source: HSE)
Agency costs grew by €205 million between 2009 and 2015, from €127m to €332m. This represents an increase of 161% over this period. There was a marginal decrease of 2% observed in agency costs in 2012 and 2015 when compared with the previous year. The budget profile for agency costs in 2015 was €225m; this was exceeded by more than €100m. The 2015 budget outturn was 48% in excess of profile, reaching €332m.
The HSE has noted "exceptional difficulties in recruiting suitable qualified medics" in certain hospitals which is leading to increasing agency costs.2
Agency Costs in 2016
In 2016, there is a budget allocation of €226m for agency expenditure (0.4% increase on 2015). In the first seven months of 2016, compared to the same period in 2015, agency pay costs have increased by 2.4% or €4.6m. Total spend on agency staff from January to July 2016 (hereafter Year-to-Date (YTD)) was €198m, or 88% of the full year agency budget.
Acute hospitals account for 61% of agency spend YTD, followed by social care (21%), and mental health (12%). Table 1 shows a breakdown of agency spend across 5 professional categories in 2015 and 2016.
Table 1 – Agency Costs by Profession, 2015 and 2016 (seven months ended 31 July)
(Source: HSE) *Allied Health Professionals
In 2016 YTD, agency expenditure on care assistants/ porters has increased the most in both nominal (€8.6m) and percentage (18.3%) terms, to total €55.5m. Spending on Associated Health Professionals (AHPs) has decreased the most in percentage terms over the year by 39.6% (€5.5m). Spend on nurses is down a marginal rate of 0.6%, while doctor costs increased by 4%.
Conclusion
The HSE had intended to cut agency costs by one-third in 2016 relative to the 2015 outturn; from €332m to €226m. As of the first seven months of 2016, 88% of the agency budget has been spent, leaving €28.1m to cover August to December 2016. Average monthly expenditure on agency costs is €28.3m. Therefore, agency costs may overrun by more than €100m or 50% by the end of 2016.
_____________________________
Notes:
1 IGEES (July, 2014) 'Agency Expenditure' – Niamh Gallagher
2 HSE (November, 2015) 'Performance Report'