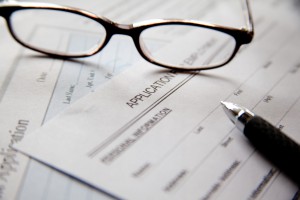 An Uneven Recovery? Employment Variations By Region
23 Feb 2016
Key Point
Employment in Ireland is now just under 2 million. It is 8.6 per cent below the peak reached in Q3 2007 (2.2 million) and 8.7 per cent above the low point reached in Q1 2012 (1.8 million). The greatest recovery from the low point has been in the Midlands Region, with the lowest being in the West.
Introduction
There are some who argue that employment growth is centered in Dublin and other large cities, and that jobs have not returned to other regions. This note examines the evidence from the Quarterly National Household Survey (QNHS).
Employment by Region
The number of people employed in each of the eight regions from the lowest point during the downturn compared to Q4 2015 is shown in table 1.
Table 1- Employment by Region, Low Point to Q4 2015
The Midlands has experienced the greatest increase in employment in percentage terms from a low point of 101,700 (in Q3 2011) to 120,800 as of Q4 2015. Employment in the region is up by 18.8% or 19,100. However, employment in the midlands was at its highest in 2007 Q3 at 127,700. Thus, the Midlands is 5.4% under peak employment. The West has experienced a very small recovery in the number of jobs from its low point of 177,000 (in Q1 2015) to its current rate of 178,600. Employment was at its highest in the West in Q2 2008 at 207,400. It is still 14 per cent off this peak employment figure. Employment is still below peak levels.
The data is in Table 2. Table 2 – Employment by Region, High Point to Q4 2015
The Dublin region is the closest (-4.7%) to a return to peak employment experienced in Q3 2007, followed by the midlands (-5.4%) and the Mid-East (-7.7%). The West (-13.9%), the Mid-West (-12.5%) and the Border (-12.1%) are the furthest away from their peak levels.
Unemployment by Region
Unemployment has varied significantly in different regions since the economic downturn. Table 3 highlights the fact that the South East region had the highest unemployment rate in the country at 20.1% between the period of 2011 and 2013.Dublin's unemployment rate peaked at 13.4%.
Table 3 –Unemployment Rate by Region, Peak and Q4 2015
Some areas have seen their unemployment rate fall faster than others. Table 3 shows that the Border region (Donegal, Leitrim, Sligo, Cavan, Monaghan and Louth) has seen its unemployment rate fall the most in percentage terms (-9.1 pp) from its peak relative to the other seven regions of the country. The percentage point decrease in the unemployment rate of the other 7 regions ranks as the Midlands (-8.7pp), the Mid-West (-8.6pp), the South-East (-8.2%), the Mid-East (-6.9pp), the South-West (-6.9pp), the West (-6.6pp) and Dublin (-5.8pp).
Image Credit: Flazingo Photos