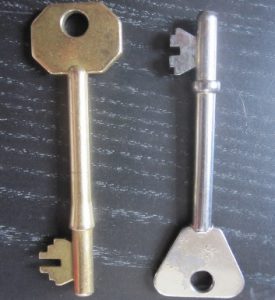 Housing Tenure by Age Group in Ireland 2016
5 Dec 2017
Key Points
Owner–occupation levels increase with age. The over 65's are over 9 times more likely to own their houses than the under 25's.

Older people who own their houses are more likely to be mortgage free. Over 90 % of those over 65 have no mortgages compared with just over 10 % of those aged 35-39.
Younger people are 30 times more likely to be in private rented accommodation. Almost three quarters of those under 25 rent in the private sector compared with 1 in 40 of those over 65.
There is a significant fall between 2011 and 2016 in the proportion of those under 40 who are owner occupiers.
Housing Tenure
The 2016 Census contains interesting data on housing tenure by age group. The percentage of owner occupation is just under 70 per cent ranging from 10% for those under 25 to 89 per cent for those over 65. The proportion of those in local authority housing ranges from 11 per cent for those aged 25 to 29 to 6 per cent for those over 65.  Almost three quarters (74 per cent) of those under 25 are in the private rented sector compared with 2.4 per cent of those over 65.
If we compare the position shown in Census 2011 with that of Census 2016 there is a small fall of 1 percentage point in the proportion of owner occupiers. However, the fall in the younger age groups is much more pronounced. In the 25-29 age group owner occupation fell from 29.3 % to 17.7%, in the 30-34 age group from 52.6 % to 39.3 % and in the 35-39 age group from 66.3 % to 57.4%.
While the number of owner occupiers fell by 2,400 in the period, the numbers with outstanding mortgages fell by almost 47,500 while those with no outstanding mortgage rose by 45,100.
The data are shown below.
OO refers to Owner Occupiers.
LA refers to Local Authority housing.