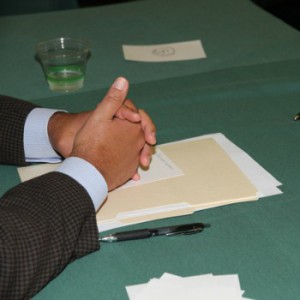 Top Appointments in the Public Service
8 Dec 2014
Top posts in the public service should be filled by people of proven competence and probity. This has been highlighted by the economic crisis, which has focused attention on the capability of senior public service leaders to manage in times of unprecedented challenge.
For this reason publicpolicy.ie commissioned a study from the Institute of Public Administration1 to assess the current Irish system of recruiting and developing senior civil servants. The goal was to compare Irish and international practice, particularly in relation to: (a) the filling senior public service positions, (b) the approach to performance management, fixed-term contracts, development, mobility and talent management, and (c) succession planning.
The report examined systems in Australia, Canada, the Netherlands, New Zealand and the UK. The civil service in these countries is generally regarded as being amongst the better performers in the world, as illustrated by the World Bank governance indicator.
Recruitment to senior civil service posts is managed by the Top Level Appointments Committee (TLAC) which was reconstituted in July, 2011 and now is headed by an independent external chair and has a majority of external members.
The report concludes that the recruitment process represents good practice. The use of executive search has both broadened the field and increased the quality of candidates presenting. However, the salary levels can be a challenge in attracting private sector people. The perceived reputational risk and impact of media scrutiny remain significant barriers.
Of those countries that do not have full political control over senior level appointments, Ireland currently has a relatively high degree of political involvement in the appointment process for the top posts. For secretary general posts, TLAC recommends up to three names, in alphabetical order, to the government, of those candidates considered to be of the standard required for the post. The government then has discretion to choose from amongst those put forward. Whilst not removing ultimate government discretion, as the requirement is to appoint the 'best' person for the post, consideration should be given to putting candidates in order of ranking when presented to the government rather than in alphabetical order.
The pool of candidates for TLAC posts has broadened in recent years. There is no consistent message from international practice that opening out employment opportunities at senior levels beyond the civil service results in better performance. Most countries still rely to a large extent on the existing pool of civil servants to fill senior positions. There is some evidence of higher turnover rates amongst private sector appointees than those from within the civil service.
Since a significant majority of TLAC appointments will come from within the civil service, recruitment of high calibre graduates at more junior levels is a key determinant of the quality of candidates ultimately available for senior posts.
There are relatively low rates of application from women, though those that do apply have higher success rates. As women make up approximately two-thirds of general grade civil servants, it is important to establish why this is so and address the issue.
Retention, performance and development of senior civil servants
The report finds that formal performance management for secretaries general should be introduced. It should include the following: a written statement of performance expectations focused on a small number of priority goals, self-appraisal, peer and ministerial review, and feedback. Goals should include key cross-cutting goals that go beyond departmental responsibilities. A similar arrangement should be in place for other senior posts, though without ministerial involvement in review.
Fixed-term, renewable appointments should be the norm for senior posts but within a framework of permanent appointment as a civil servant.
Talent management and succession planning at senior levels in the Irish civil service are particularly important. International practice suggests that:
Mobility programmes, giving senior civil servants experience in a range of posts are an important aspect of talent management. But there is a danger of excessive turnover which can cause loss of knowledge and expertise. Turnover needs to be monitored to ensure that mobility programmes bring benefits but do not result in excessive turnover.

A central 'driver' of talent management and succession planning with authority is necessary to ensure identified initiatives happen. Otherwise, there is a danger of limited take-up.
A head of civil service2 should be appointed to provide leadership for the civil service and provide a point of reference between the administrative and political spheres of governance. Such a position is important to provide a formal reporting line for secretaries general with regard to performance management.
Notes:
1 The recruitment, retention, performance and development of senior civil servants in Ireland
2 The Government has decided not to appoint a Head of the Civil Service. Instead  Civil Service Management Board will deal with the performance review of Secretaries General