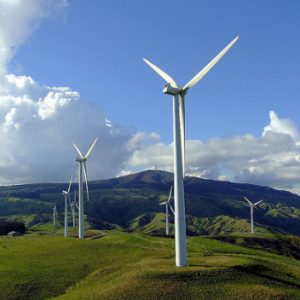 The Cost Of Green Electricity
14 Jun 2017
Key Point
The PSO levy will total €472m over the period October 2017 to September 2018. This represents an increase of €80m or 20 per cent on the 2016/17 levy of €392m.
PSO Levy
The Public Service Obligation (PSO) levy was introduced in 2003 to support the generation of renewable electricity, peat power plants and security of supply power plants. The levy is charged to all electricity customers in Ireland. It is used to contribute to the additional costs incurred by PSO-supported electricity generation companies which are not recovered in the market.
The cost of supporting renewables through the PSO levy continues to increase in line with the increase in generation from renewables. Of the 3,567 MW due to be supported in 2017/18, 93 per cent is renewables (3,317 MW) and 7 per cent is peat (250 MW).
Revenue
The PSO Levy will accumulate revenue of €1.9 billion between its introduction in 2003 and 2017. See table 1.
Table 1 – Annual PSO Levy Revenue 2003 – 2018, € million and Y-on-Y % Change

(Source: CER)* Note: the levy was set to zero from 2007 – 2009 as the level of costs to be recovered relative to administrative costs of collection was too onerous.
Final Decision
The PSO levy for 2017/18 is €471.9m. The annual increase in the levy of €80m (20pc) has been attributed to increasing renewable energy generation and price corrections for the levy period in 2015/16 (R-factor)1 .
The forecast benchmark price for electricity for 2017/18 is €46.18/MWh. This is an increase of €2.92/MWh or 6.7 per cent higher than the forecast in 2016. This reduces the overall levy by approximately €30m relative to 2016/17.
The MW of renewables supported in 2017/18 will increase by 18% (503 MW) from 2,814 MW to 3,317 MW. This equates to an increase in support to renewables of €52.7m or 19 per cent relative to the current PSO period.
Costs on Domestic Customers
The levy for 2017/18 will see charges on domestic customers increase by 30 per cent or €24.40 (including VAT) relative to the 2016/17 levy. See figure 1.
Figure 1

(Source: CER (2017) *Note: levy not collected 2007-2009)
Costs on Business
The 2017/18 levy will see annual charges on small commercial businesses increase by 28 per cent or €79 (2pp less than domestic customers). The levy on medium to large commercial enterprises will increase by 9 per cent or €126 annually. See table 1.
Table 2 – PSO levy 2003 – 2018 (VAT inclusive) € per annum
(Source: CER (2017) *Note: levy not collected 2007-20092 )
* The information in this note was updated following the publication of the final PSO Levy decision by the Commission for Energy Regulation on 28 July 2017.
______________________
Notes:
1 As the PSO Levy for each year is based on estimated costs and forecast market revenues, there is also an adjustment made when the full actual costs and revenues are known. This adjustment is known as the "R-factor".
2 Charges are based on minimum input and not consumption. There is a significant differential in the minimum charges on small commercial (<30kVA) and medium to large commercial (>30kVA) enterprises based on the minimum input capacity (MIC) supplied to the business.