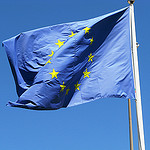 The EU Budget And Ireland
14 May 2014
Introduction
The EU budget is set in a seven year financial framework by the European Commission. This year a new framework was implemented, which stays in place until 2020. For 2014 the overall budget is set at around €142 Billion, which is slightly below the 2013 budget. From next year own the budget is going to increase again up to about 167 Billion Euro in 2020.
Financing of the EU Budget
The EU Budget is funded by the member states of European Union and over 90% of the money is transferred back to them. The rest is used to cover the running costs of the EU institutions.
There are basically three sources of funding for the EU. The largest source of income is a contribution by each member state, which is based on each country's GNI1. For Ireland this contribution was about €978 Million in 2012. Secondly, the EU receives shares from each states value added tax (The Irish contribution being €191 Million in 2012). The third major component of income are traditional own resources, for example import duties on goods from outside the EU (Ireland: €204 Million in 2012). The member states are allowed to keep a part (25%) of the traditional own resources received to cover for administration costs. Additional money is received from fines on companies breaching European Competition Law, etc.
Ireland is a net recipient of European funds and this will remain the case throughout the current financial plan until 2020. In 2012 Ireland contributed €1.24 Billion to the EU Budget and €2.01 Billion of EU funds were spent on projects in Ireland. The graph2 below shows the net spending (spending on a country minus its contribution to the EU budget) for each member state in 2012. Ireland is at the medium range, with a net benefit of €777 Million, which is about 0.5% of Irish GNI.
Spending of EU Money
The 2014-2020 financial framework puts great emphasis on growth as well as solidarity and cooperation with the European Union. It is worth noting that the EU budget and the country budgets serve different purposes. While individual country budgets focus on issue such social welfare, health and education, the EU Budget is mostly focused on investment spending intended to come with positive spillover effects to other regions so as to benefit the EU as a whole. In 2012 Ireland's public expenditure budget was at €69 Billion, which is about 51% of Ireland's GNI. In contrast to this the EU Budget represented only about 1% of the member countries' GNI.
The largest part of the EU Budget is allocated for projects concerning sustainable growth and natural resources, where most of the money is spent on projects in the agricultural sector. Other big areas are investments in economic growth and advancement of less developed regions in Europe.
EU Spending in Ireland
For the case of Ireland most of EU funds go to projects in agriculture (82%). This includes on the one hand investment in farms, securing of high quality food supply and protection of the environment, but additionally development of rural areas in Ireland. One example for this is a project aimed at computer training in rural areas of Ireland.
The other large parts of EU funds Ireland receives are allocated to Research & Development and overall economic growth (9%). This includes investments in schools and universities in addition to a wide range of projects targeting job creation, competitiveness and sustainable development. A famous example of EU funding in research is the ERASMUS programme, which supports European students studying abroad. In the school year 2011-12 the average amount received by Irish Erasmus students was at about €240 per month.
---
1 The gross national income (GNI) is the sum of value added by all resident producers plus any product taxes (less subsidies) not included in the valuation of output plus net receipts of primary income (compensation of employees and property income) from abroad (World Bank Definition).
2 Note: Belgium and Luxembourg receive large inflows to maintain the large EU institutions in their countries. These expenditures (Belgium: 4.63 Billion Euro, Luxembourg: 1.33 Billion Euro) are disregarded in this chart.