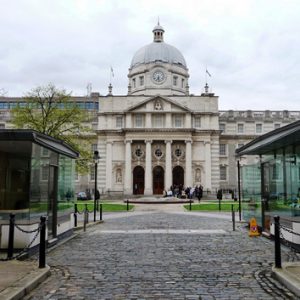 National Risk Assessment 2017
10 Jul 2017
Key Point
The Draft National Risk Assessment 2017 identifies many of the risks which the Irish economy currently faces. It is open to consultation until 18 July 2017.
Introduction
This is the fourth annual National Risk Assessment (NRA) to be published by the Department of the Taoiseach. The NRA categorises risk under five headings: geopolitical, economic, social, environmental and technological. Publicpolicy.ie produced a report in 2016 which identified ways to strengthen Ireland's national risk management practices and structures based on best practice in eight study countries (see the report here).
Identified Economic Risks
The draft NRA identifies 28 strategic risks to the Irish economy, including 6 risks under the economic category. Many of the risks are interconnected across categories, such as Brexit.
One potential impact of Brexit identified relates to energy. Ireland imports around 88% of its total energy requirements, worth around €4.6 billion annually, mainly through the UK. The draft NRA notes if WTO tariffs were applied post-Brexit it could have "an inflationary impact, which would see Irish consumers face higher product prices and the cost base for Irish manufacturers rise" (NRA, 2017: 24). Table 1 contains the identified economic risks.
Table 1 – Strategic Economic Risks
Strategic Economic Risks

Submissions are sought on the draft list of risks by 18 July 2017. The questions raised are:
1. Have the correct strategic risks been identified or are there other significant risks that should be included?
2. Should any particular risks be prioritised in light of their significance?
3. Are any of the risks listed not significant enough to warrant inclusion?
You can see the draft NRA here 1
_______________________________
Notes:
1 Submissions should be made to nra@taoiseach.gov.ie